5 Reasons Why The Nissan Armada is a Smart Choice
5 Reasons Why The Nissan Armada is a Smart Choice
Posted on March 5, 2023
There have always been a lot of reasons to love the Nissan Armada. As the largest SUV in the Nissan lineup with space for seven or eight passengers, this capable family hauler has been relied on for years by Toronto families thanks to its comfortable interior and fantastic standard features.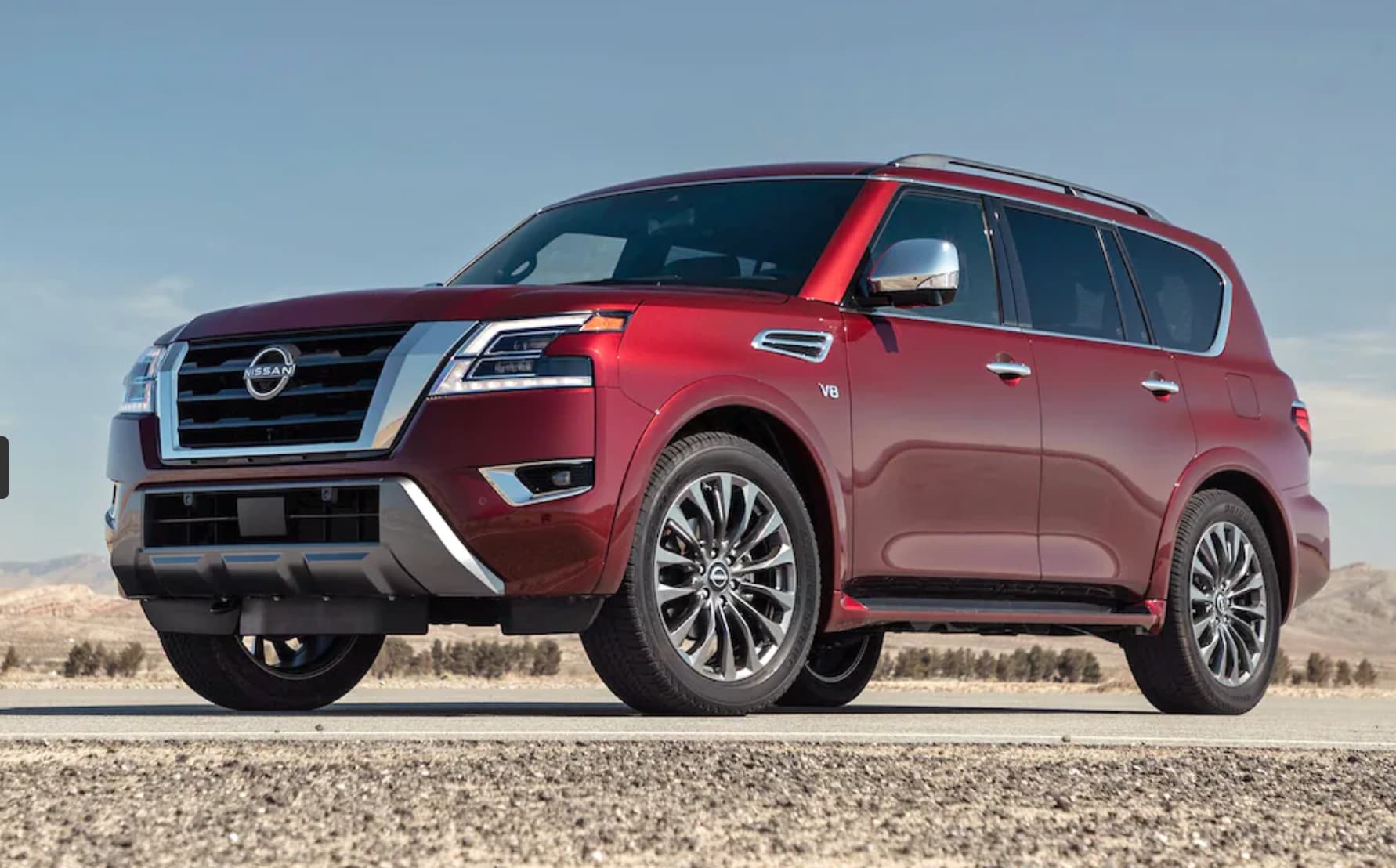 While many vehicles on the market overcomplicate things, the Armada delivers what families want — plenty of safety aids and space for all the things you need to pack along.
In this post, our team at Woodbine Nissan decided to explore our five favourite things about the Nissan Armada and why we think this SUV is worth taking a look at.
Whether your family is growing or you need a vehicle you can count on regardless of the adventure or season, the Nissan Armada should be at the top of your list. Here are five reasons why the Nissan Armada is a smart choice for Toronto families.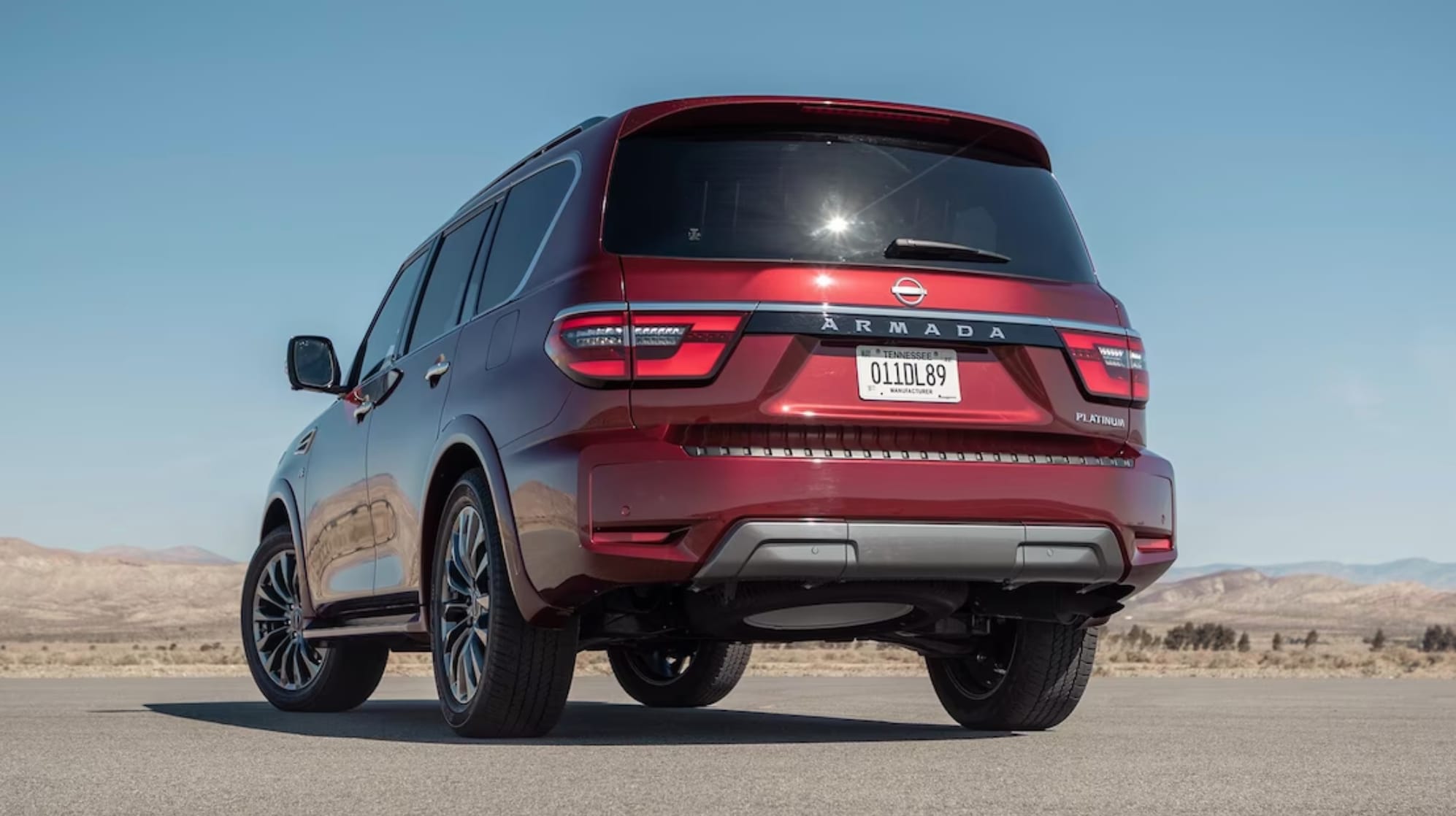 #1 The Interior is Comfortable, Spacious & Makes Sense
While most eight-passenger SUVs are designed to keep passengers up front comfortable and squeeze as many people and things as possible in the back, the Armada definitely takes a different approach.
Instead the Armada, the comfort of the entire family is a priority. Standard leather-appointed seating and thoughtful air conditioning help make sure everyone is cosy no matter where they are sitting. There are standard heated front seats and steering wheel and available heating in the rear outward seats as well.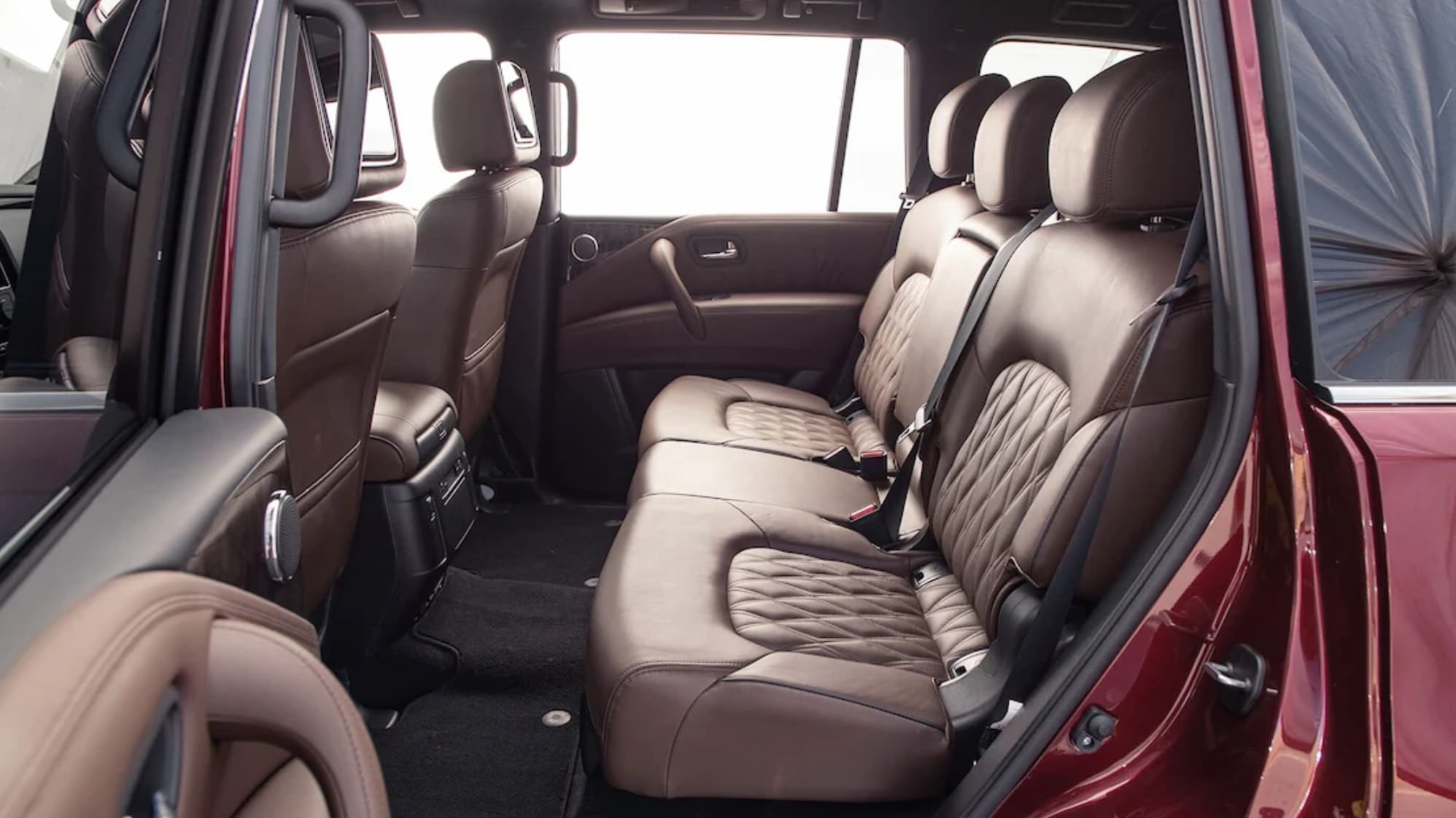 In terms of design, multiple cargo configurations make outfitting the Armada to your specific needs a breeze. We love features like the deep second-row centre console so the kids can have their favourite items nearby  — a game changer for longer road trips.
We're also huge fans of the Armada's under-floor storage which gives you extra space to keep your items out of the way and safe. In fact, storage in general is a top priority in the Armada.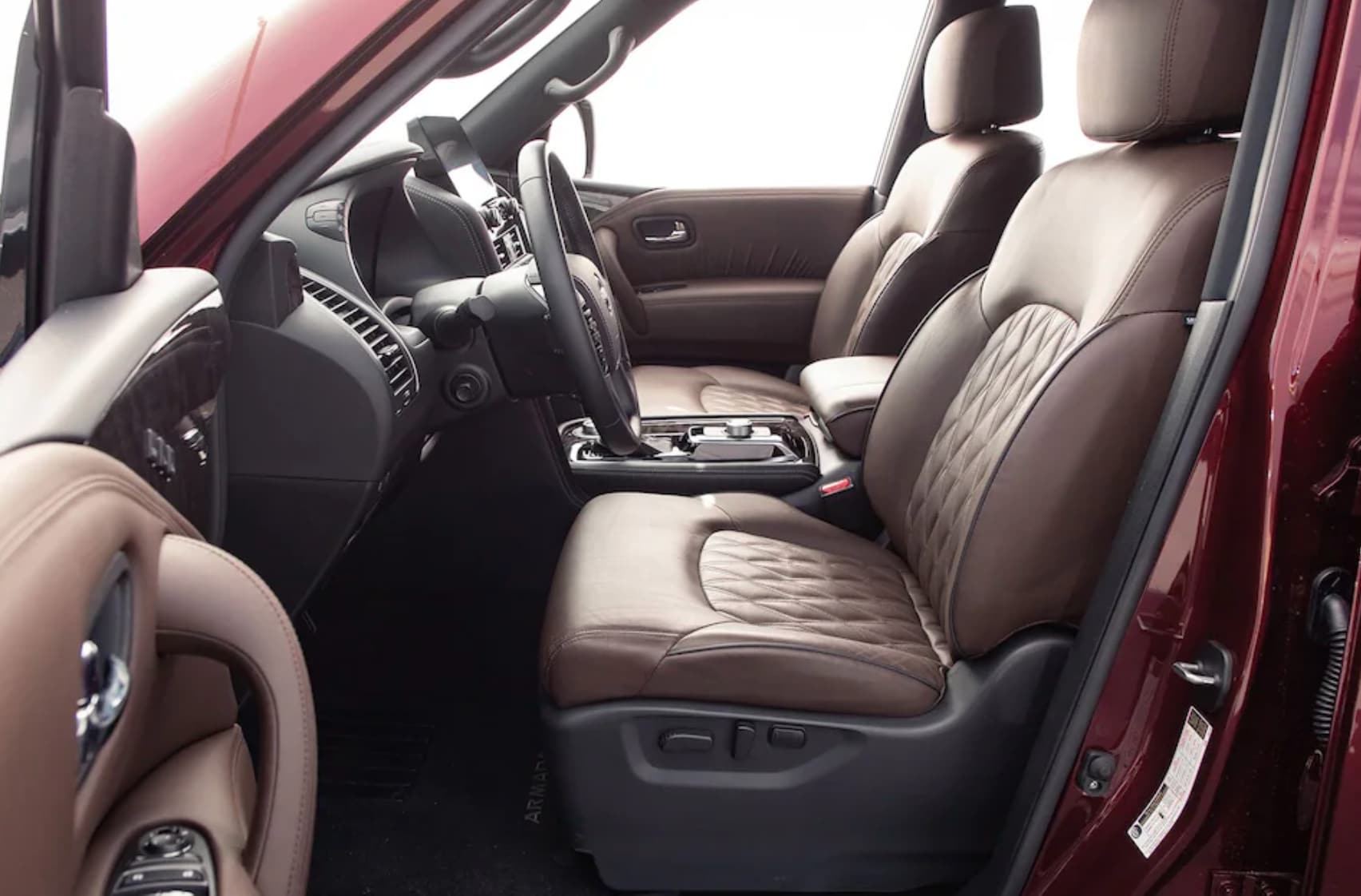 The rear cargo area offers families 1,987.3 cm by 1,239.5 cm of space which equals a lot of room for backpacks, sports equipment, groceries and more. And with an interior height of 855.98 cm, you've got great headroom and space to bring even more if you need.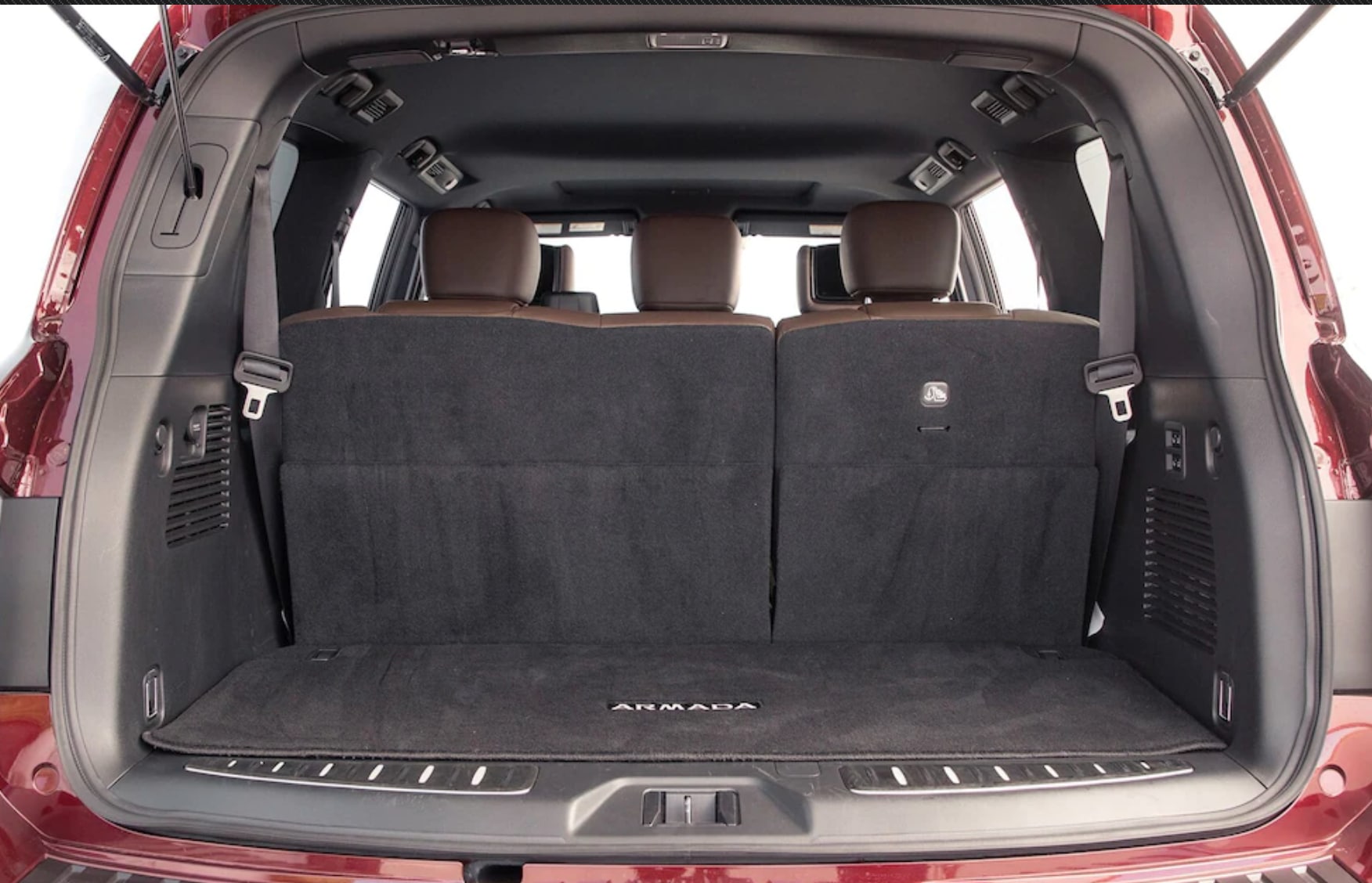 #2 It Offers Performance You Can Rely On
While the V8 engine and 7-speed automatic transmission inside the Armada have remained relatively unchanged throughout the years it also means the power it gives owners has remained the same.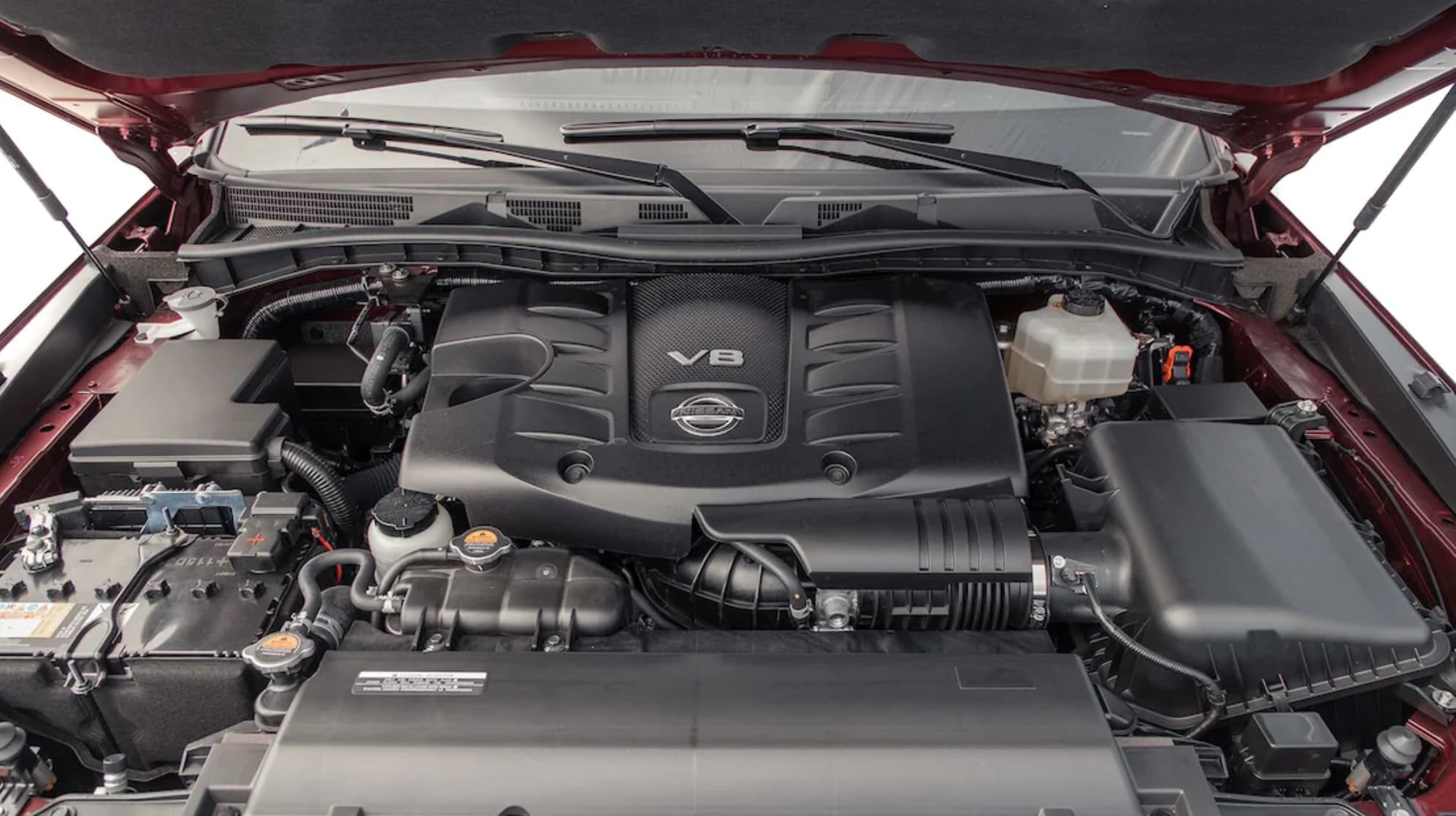 The Armada puts out an impressive 400 horsepower and 413 lb-ft of torque. Couple that with 4X4 capabilities and an 8,500 max towing capacity and you have an SUV that can take your family and toys off the beaten path whenever you choose.
#3 Safety Comes First
While the Nissan Armada hasn't received any major changes in terms of looks and performance, what has been added is Safety Shield 360, an impressive suite of driver-assist technologies that come standard on every trim.
We love this for families because of the confidence it gives. Safety Shield 360 allows you to monitor in front of you, behind you and to the sides at any given moment.
Standard features include:
Intelligent Emergency Braking with Pedestrian Detection
Rear Automatic Braking
Rear Cross Traffic Alert
Blind Spot Warning
Lane Departure Warning
High Beam Assist
One of the available safety features our customer's love is the Intelligent Rear View Mirror. It transforms into a high-resolution monitor at the flip of a switch and displays a live video feed from your Armada's liftgate camera, allowing you to see around the kids in the back even when things are dark.

#4 Available Features That Make Comfort a Priority
Anyone with kids knows that the simple luxuries inside your vehicle can go a long way in making your drive a more enjoyable and peaceful experience. The Nissan Armada has every feature a family needs to keep everyone happy on the road.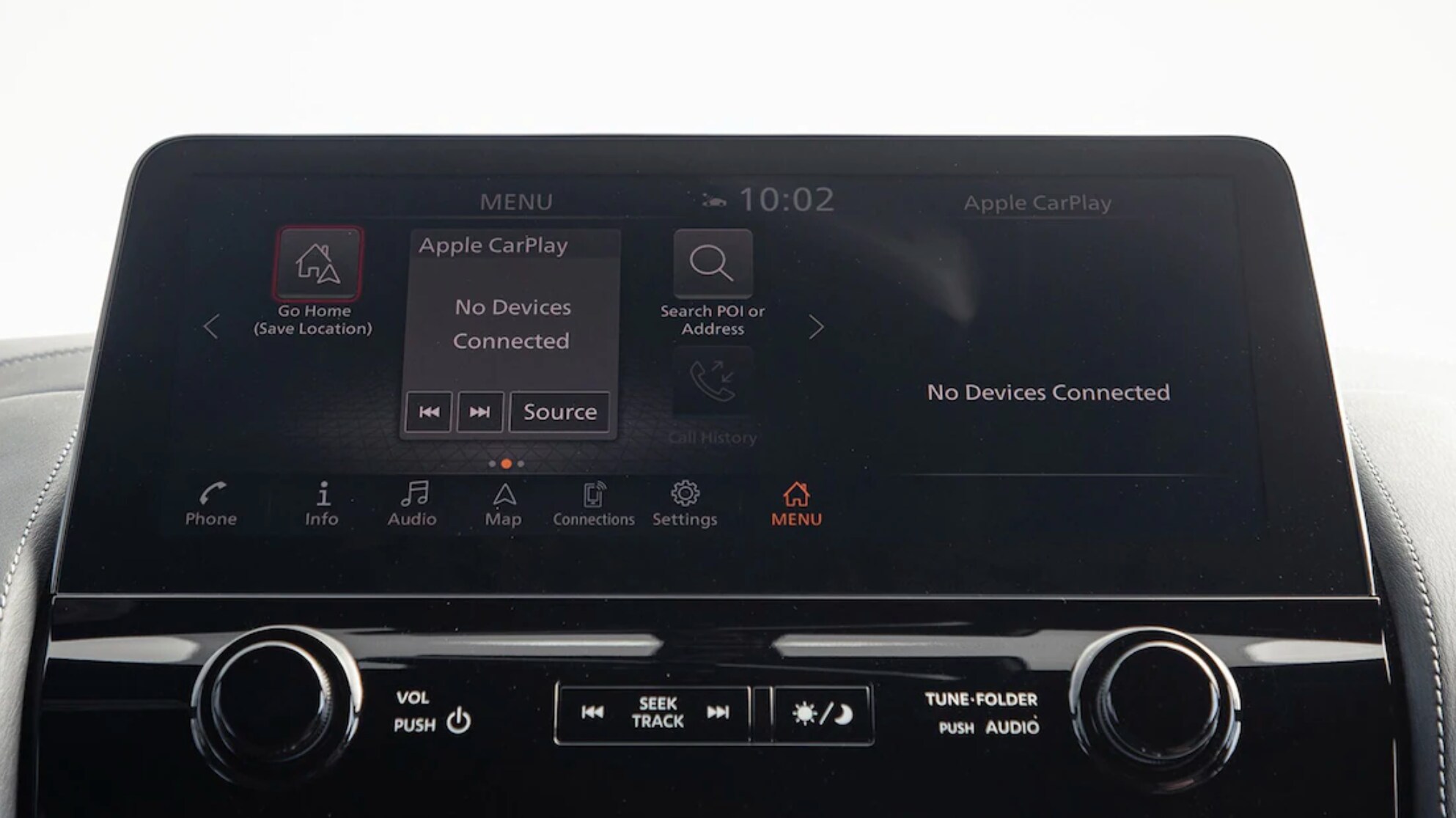 The Armada Platinum is brimming with the best including a wireless charging pad, rear-seat Family Entertainment System, dual 8.0-inch display screens, two pairs of wireless headphones, and an HDMI input.
#5 New Vehicle Warranty For Peace of Mind
Our customers with families have a million and one things on the go at any given time. The last thing they need is to be worrying about their new vehicle.
Thankfully, the 2023 Nissan Armada comes with a basic warranty that includes protection for three years or 60,000 kilometres, whichever comes first. It also comes with a Powertrain Warranty which offers coverage for five years or 100,000 kilometres. This is one of the best new vehicle warranties on the market giving you peace of mind when you take your new SUV home.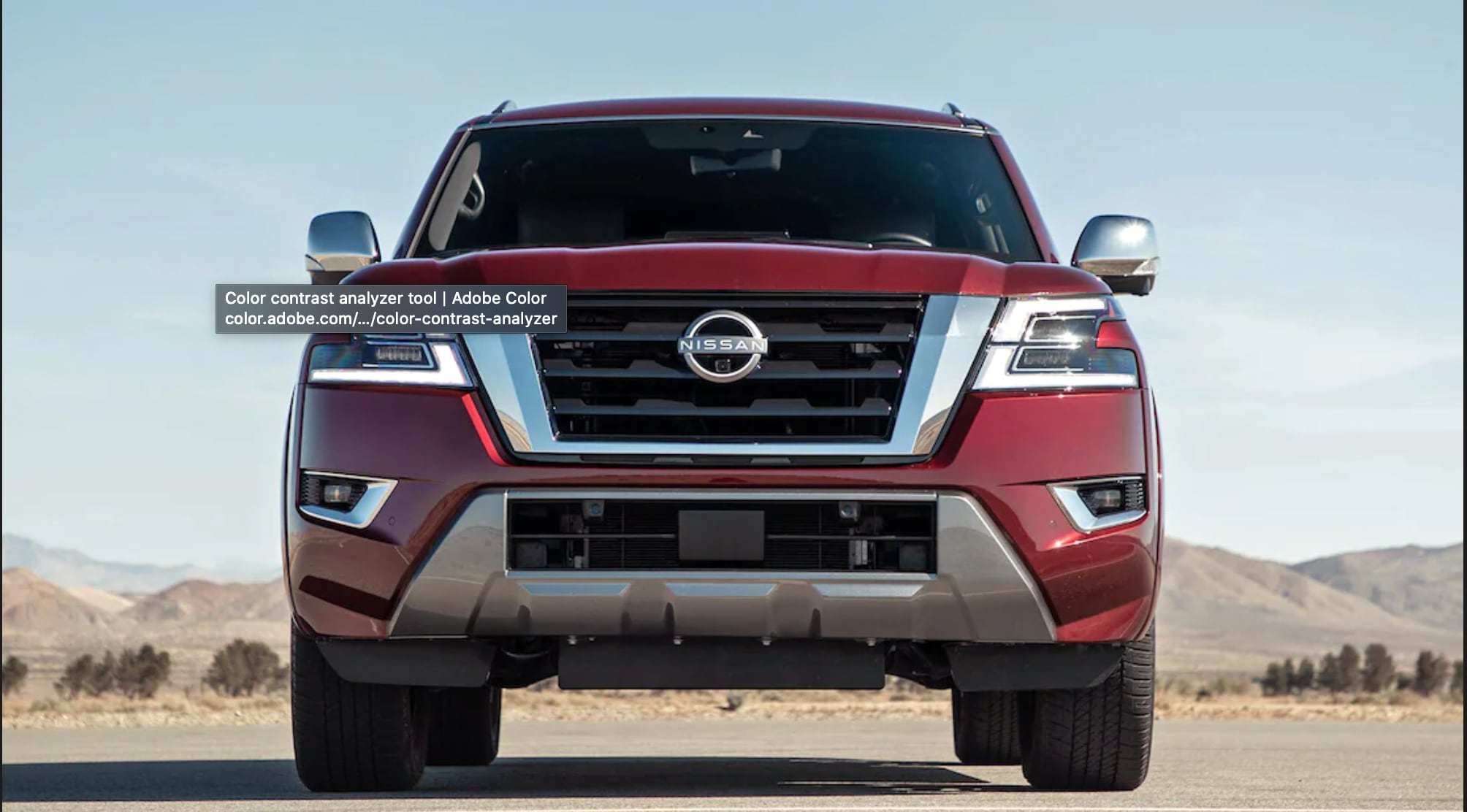 We always recommend reading the full warranty and understanding what it does and does not cover.
Also Read: An Etobicoke Nissan Dealership You Can Trust
Shopping For a 2023 Nissan Armada in Toronto?
At Woodbine Nissan, our goal is to help you find the right vehicle for your lifestyle and budget. We know Toronto families have different needs and priorities. Having a vehicle you can rely on with an interior that makes driving enjoyable no matter the destination is at the top of that list. That's why we think the 2023 Nissan Armada is a smart choice.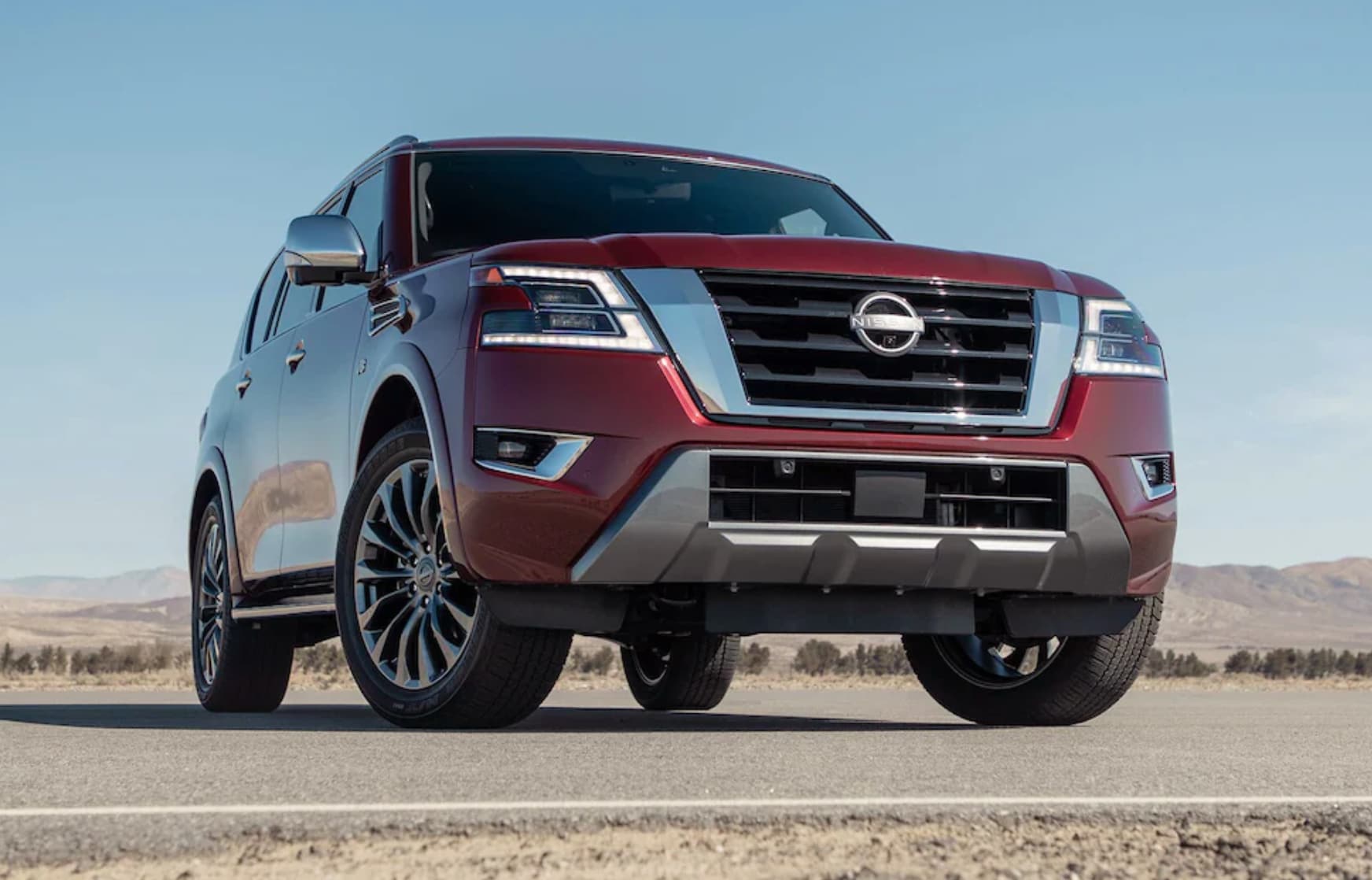 Shop our available inventory online or contact us today to book a test drive. Have a question about the Nissan Armada? Give us a call at (416) 748-2900 and one of our associates would be more than happy to help.