Which is Better: 2023 Nissan Altima vs 2023 Toyota Camry
Which is Better: 2023 Nissan Altima vs 2023 Toyota Camry
Posted on January 7, 2023
Shopping for a reliable and fuel-efficient sedan in Toronto always includes a look at the Nissan Altima and Toyota Camry — two formative models that have been popular choices for drivers in the GTA for years. But how do these two cars stack up against each other for the 2023 model year and which offers the best features for the right price? We break it down for you, diving into fuel efficiency, available features and safety aids.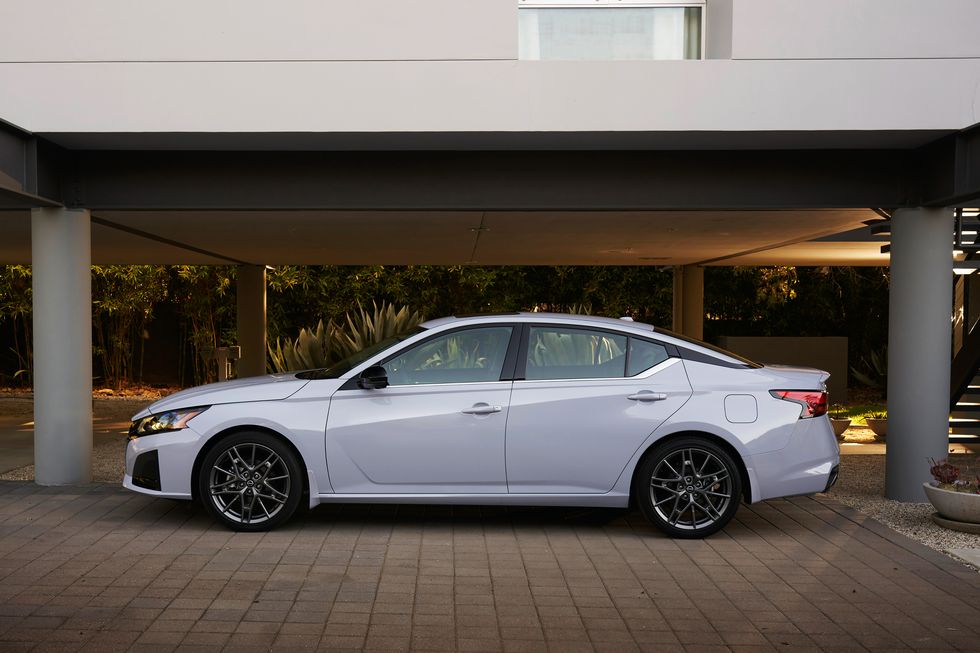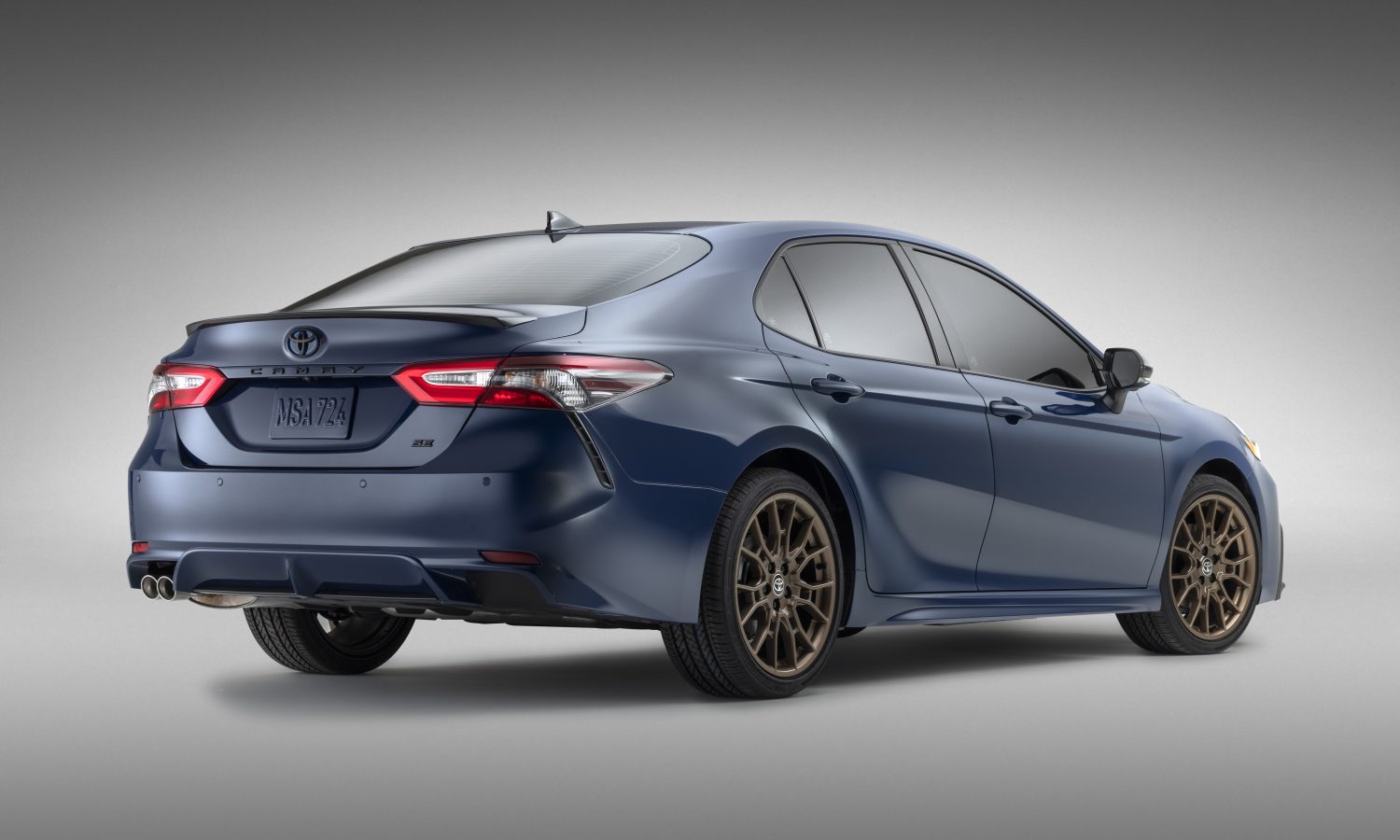 If you are looking for a 2023 Altima for sale in Toronto come see our team at Woodbine Nissan. Located just five minutes from the Toronto Pearson Airport, our Premier Nissan Dealership is known for great customer service and a wide selection of new Nissan vehicles. Our team truly cares about each of our customers and goes the extra mile so you can enjoy a stress- and pressure-free car-buying experience in Etobicoke, Ontario.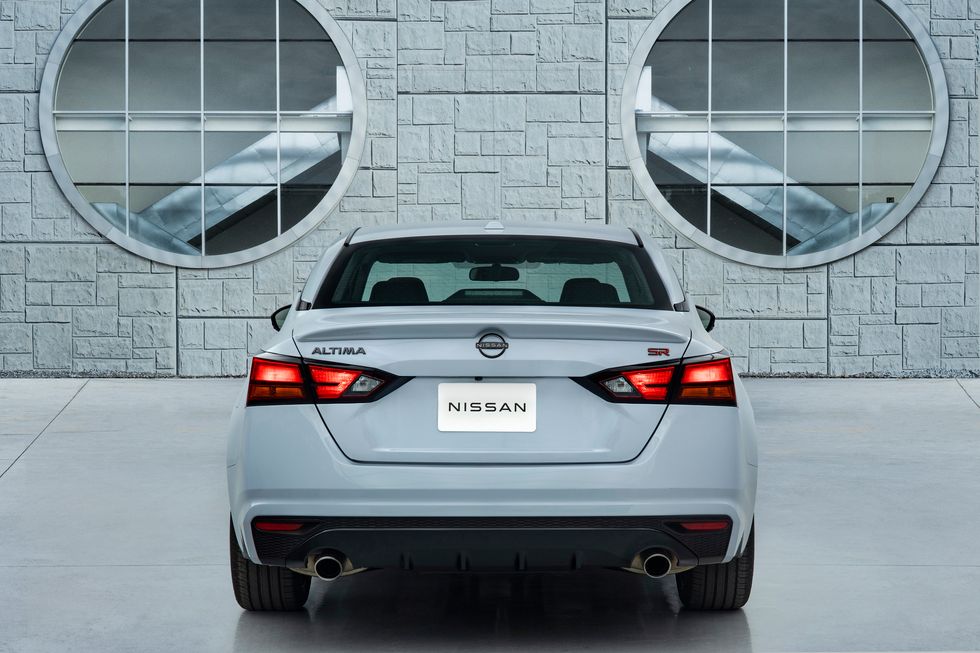 Which is Better: The 2023 Nissan Altima vs The 2023 Toyota Camry
Choosing between the Altima and Camry will all come down to what you prioritize as a car buyer. Families will likely want more space for passengers and all the cargo that comes with them. Single commuters in the city might prioritize great fuel economy and tech features that keep them connected on the road. Now we will compare these two sedans in terms of fuel efficiency, available features and safety aids.
Also Read: Exciting Updates For The 2023 Altima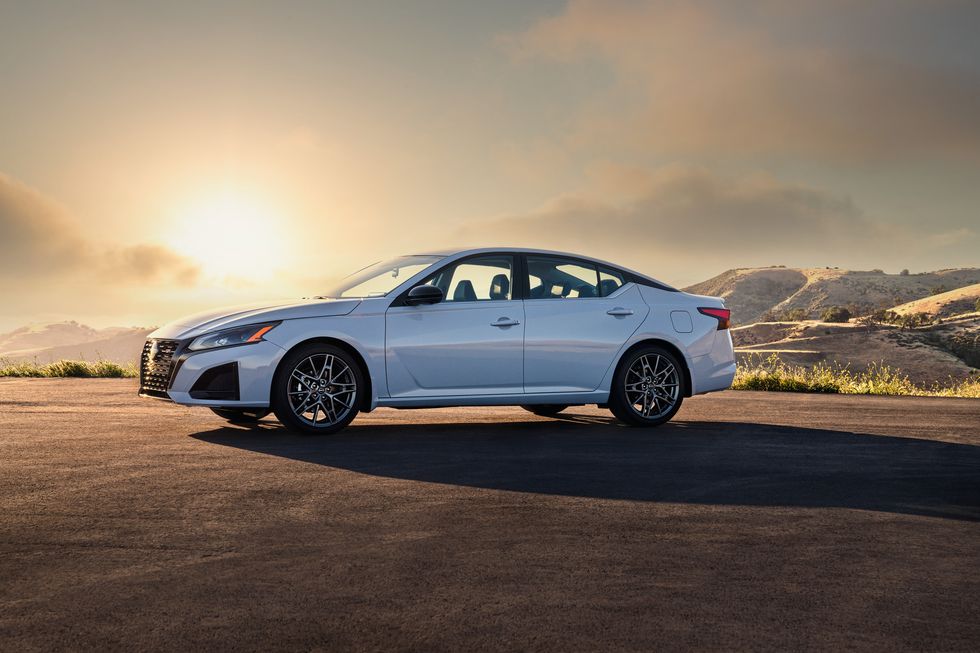 Fuel Efficiency
Both sedans offer an average fuel economy rating with the 2023 Altima giving drivers up to 7.9 L/100 km combined and the 2023 Camry offering 8.5 L/100 km in the city and 6.1 L/100 km on the highway.
If performance is not a priority for you but having the most fuel-efficient vehicle possible is, then the 2023 Camry Hybrid is probably the best choice. Powered by a 2.5-liter engine that is paired with an electric motor it gets an impressive 5.1 L/100 km combined. If want the best fuel efficiency but would prefer a gas engine over a hybrid, you will definitely want to go with the 2023 Altima. It has two gas-powered engines (The first is a 2.5-liter, four-cylinder engine that puts out 188 hp and 180 lb-ft of torque and a turbocharged 2.0-liter, four-cylinder engine) which both get better fuel efficiency than those found in the Camry's gas-powered engines.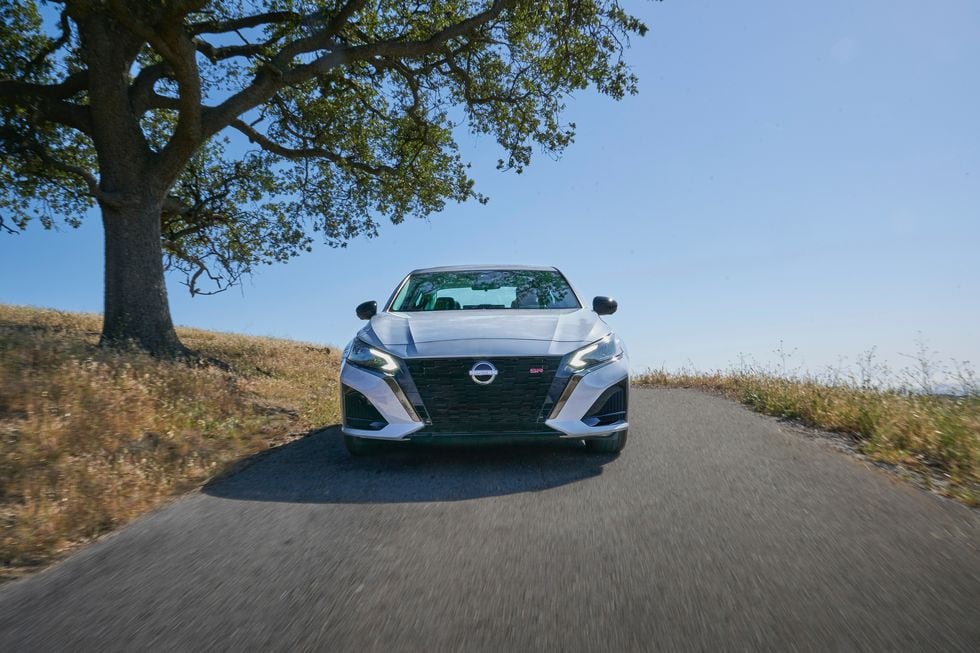 Available Features
Taking a look at the all-new Altima there is a lot to be excited about. New features include an available 12.3-inch touchscreen which is far bigger than the standard 9-inch screen in the Camry. The Altima also sports wireless Apple CarPlay and a Wi-Fi hotspot and a wireless changing pad should you be so inclined. Other outstanding features include a  power-adjustable driver's seat and passenger seat, dual-zone automatic climate control, and climate-controlled seats and steering wheel for optimum comfort. The 2023 Altima also has two conveniently located USB ports in the back seat making road trips a breeze for all your passengers.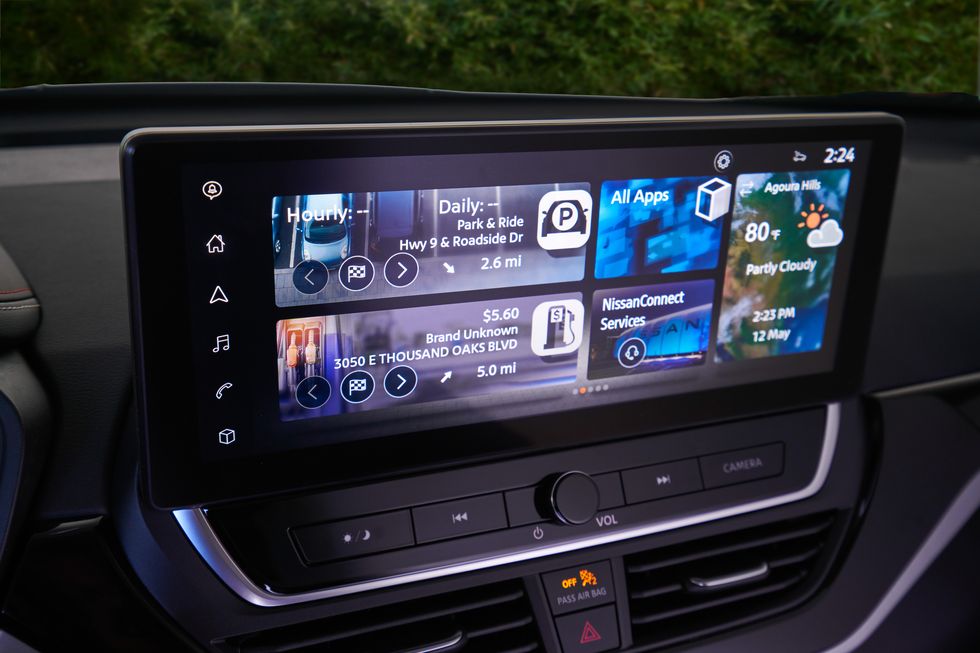 When we look at standard features on the Camry, you find LED headlights, a [power-adjustable driver's seat, Dual-zone automatic climate control, 60/40-split folding rear seats, Apple CarPlay and Android Auto smartphone integration. For more features, buyers will need to upgrade to higher trim levels like the Camry to get basics like leather upholstery and automatic climate control. While the top trims of both these mid-sized sedans offer top-tier features and connectivity, the larger and more intuitive touchscreen inside the Altima gives it the edge over the
Safety Aids
When comparing the 2023 Nissan Altima against the 2023 Toyota Camry in terms of safety, the Altima is the clear winner thanks to Nissan 360 Safety Shield. With more standard features than the Camry including automatic emergency braking, driver attention warning, backup camera, and rear seat reminder, the Altima earns a Top Safety Pick+ award and the NHTSA gives it five stars. The Altima also offers available rear parking sensors and automatic braking which is not available on the Camry at all.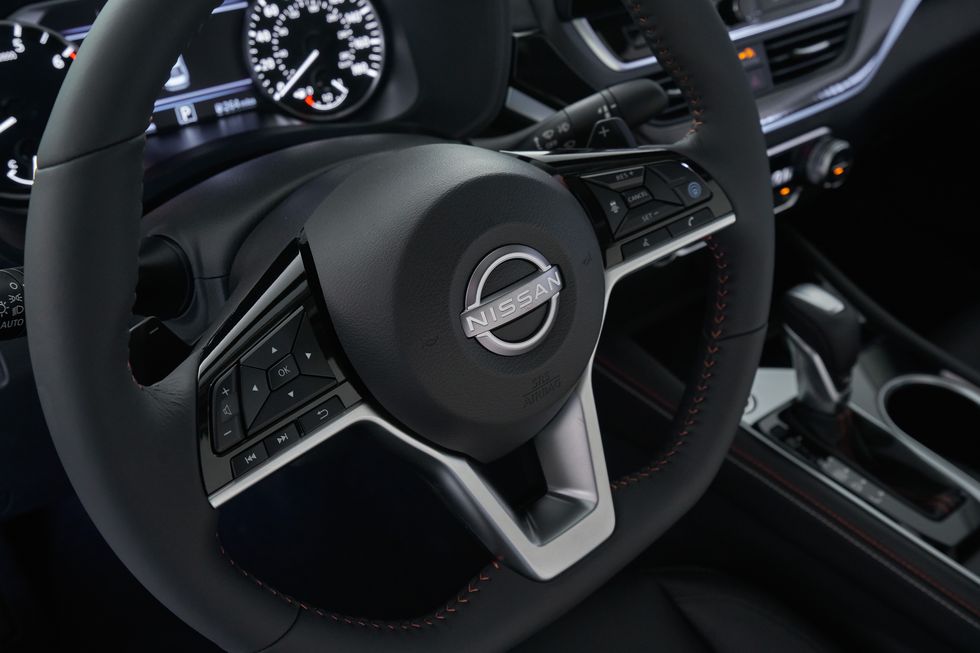 Think The 2023 Altima is the Right Choice For You?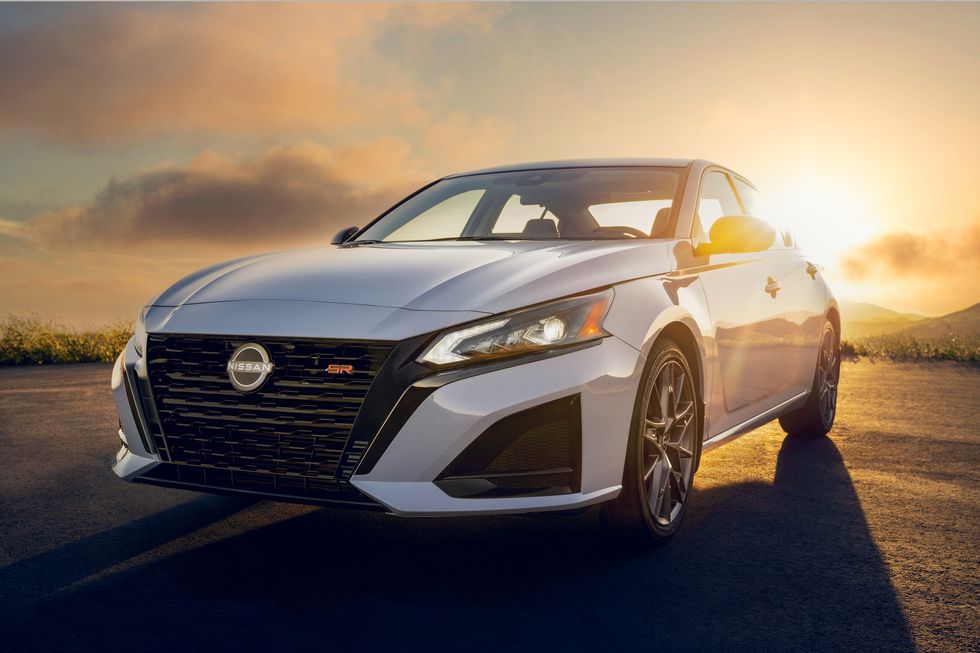 Choosing between the Altima and Camry is not easy. Both sedans offer Toronto buyers a plethora of positives including a history of reliability, solid safety scores and affordable price points — the Altima has an MSRP of $30,998 and the Camry starts at $32,990. A big part of choosing the right vehicle for you is getting behind the wheel and seeing how it feels.
At Woodbine Nissan, we currently have a selection of brand-new Nissan Altima vehicles available for a test drive. Come give our Etobicoke car dealership a visit and see how the Nissan Altima feels for you. Our knowledgeable and friendly team will walk you through every feature and take the time to get to know your needs and answer your every question — no rush, no stress, and no pressure. Shop our current inventory of new 2023 Altima vehicles here or contact us today to book your test drive.